Set yourself up with the data inspiration you need for the week ahead. Then pass it on…
Why your data visualisation is making you biased
Data informs our decisions. And, increasingly, visualisations are used to help decision-makers understand the bigger picture. In these visualisations colour is often key. But how is the use of colour shaping – or even biasing – your decisions? Colour choices are often driven by personal preference – or to conform to brand identity. But these colour palettes, according to new research, are actually influencing how people feel and perform – instead of the data they're representing.
What data on F1 crashes tells us about workplace rivalry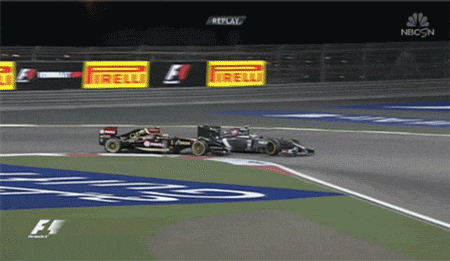 In Formula 1 it's rare that a driver will makes an unforced error. It's more likely that two drivers, locked in one-on-one opposition, goad each other into increasingly reckless moves before one crashes out. And, according to data from over 193,000 F1 driver pairings over 44 years of races, the likelihood intensifies when the drivers share a similar status. What does this have to do with business? Well, parallels occurs when an office rivalry is allowed to escalate into public conflict, with the research suggesting that certain corporate structures can encourage reckless conflicts to spiral out of control – until one, or both, colleagues crash out.
Mapping the shadows of New York City
New York might be the city that never sleeps, but in many streets of America's largest city, darkness is the norm. Surrounded by iconic skyscrapers, the brightest light in the canyons of New York city are often the neon signs and flashing billboards. Shadows from its thousands on building fill the space. Much of New York struggles for light. A shadow map produced by the New York Times uses data from different seasons to map the shadows of every building and every block over the course of a day.
Mapping diversity and segregation across the USA
Staying across the Atlantic… The States are on track to be a majority-minority nation by  2044, yet census data shows that most neighbourhoods are made up of the same race. Since 1990, more than 90% of U.S. metro areas have seen a decline in racial stratification, signalling a trend toward a more integrated America. Yet, many large cities still have large areas dominated by single racial groups. This fascinating data analysis by The Washington Post uses detailed maps to explore diversity and segregation across the USA.
Workforce performance – it's all in the mind
Worried your boss has spotted your work-focussed Facebook diatribes? Well, it could be worse. Companies in China are now using specially designed hats to monitor employee brain data – and using it to spot signs of stress, depression and other issues that could affect workplace performance. As this data is used to inform algorithms, could we see the proliferation of a new breed of workforce analytics sweep the country?
SaveSave
SaveSave
SaveSave
SaveSave
SaveSave
SaveSave
Like what you read?
Get free and valuable insights that go beyond the articles posted here. Your privacy and email address are safe with us.
Author Bio
After years spent plying a trade in journalism, I changed. But journalists never really change, do they? It's always been about finding and sharing the best insight. And always will be.
View All Posts
Let's Talk
Looking to discover real value in your data? Why not get in touch with our team of experts? If you have a question about data or analytics, simply fill in the form below and we'll get right back to you...